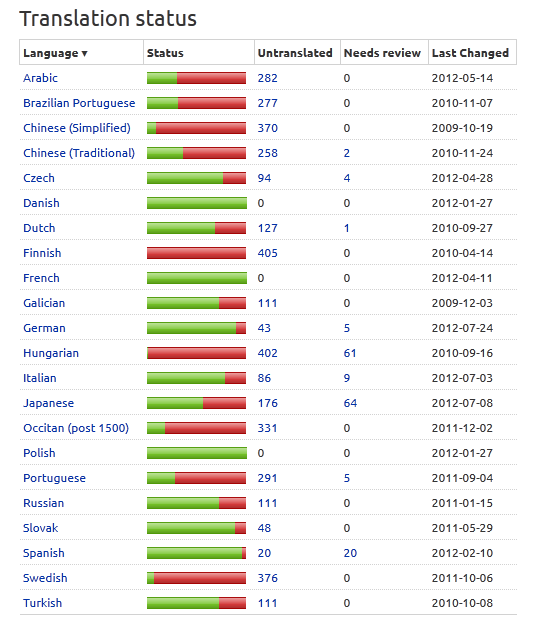 Before the next release of DSG I could use some help on the translations.
Many languages only need a few more translations to be complete.
You can see the translation statuses on the image(click on image to enlarge it)
If you want to help out then go to and sign up at: http://launchpad.net
Under you new profile you need to set 'Your preferred languages' to your language.
Go to this site: https://translations.launchpad.net/dvdslideshowgui/trunk
Now your language should be among the languages available for translation and you can start translating or update an existing translation online.